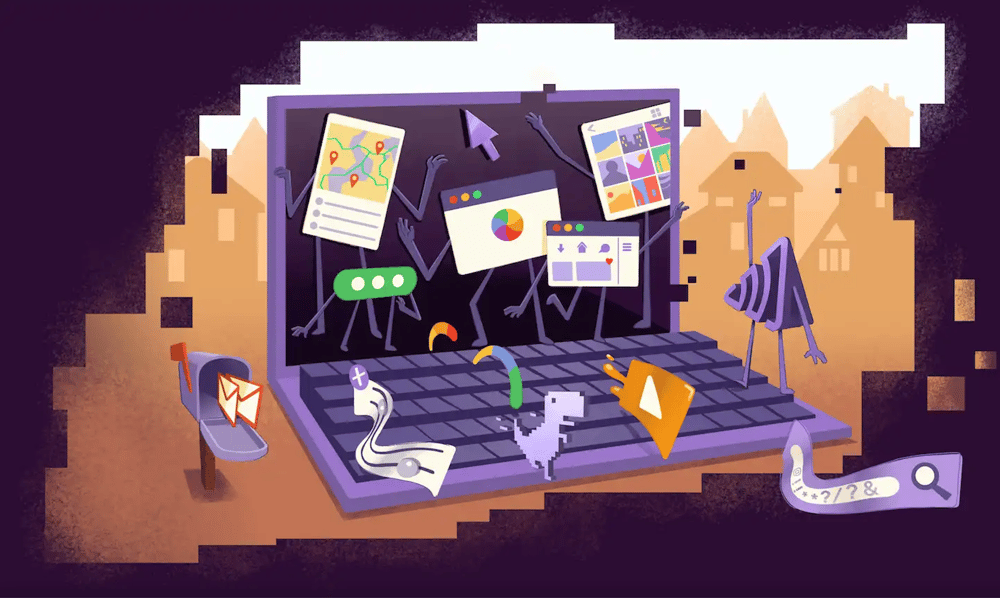 Sentry
Google Ads strategies to maximize offline conversions globally while maintaining efficiency
Want to skip straight to improving your marketing performance? Set up a call today!
Client Background
Sentry is an error- and performance-monitoring platform that helps developers diagnose, fix, and optimize the performance of their code across more than 30 coding languages. Sentry has been a JDM client since 2019; the teams have worked together on paid media, SEO, content marketing, and organic social media.
Challenge
For 2022, the Sentry team wanted to make a push to get their platform into as many developers' hands as possible throughout the world. Our paid media goal was to maximize installs of the Sentry platform while improving the current rate of efficiency.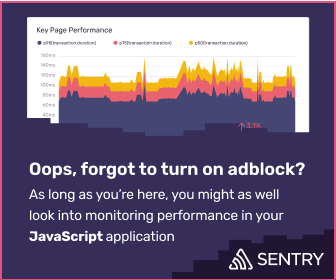 JDM Approach
We tested 3 major strategies to acquire new installs at an efficient rate. Focusing on Google Ads, we rolled out a new broad match keyword initiative, utilized offline conversion tracking to optimize for Installs, and increased reporting detail for more aggressive optimizations.
Strategy
Broad Match Keywords
With Google's increased machine learning capabilities, broad match was a perfect opportunity to help expand reach with the goal of increasing volume. (We were previously only running exact match and phrase match keywords.) Rather than roll out all existing keywords as broad matches, we went through the non-brand phrase match campaigns to carefully select the keywords with the biggest opportunities to expand. Those were then launched as new broad match campaigns, where we kept a close eye on search term reports and updated the negative keyword lists as needed.
Optimizing For Installs
In order for a user to take the main conversion action of installing the Sentry code on their website, the user first needs to sign up an account. We utilized offline conversion tracking to feed the Install conversion action directly from Sentry's CRM to the Google Ads account. With that data in the account, we were able to easily optimize campaigns towards the lower-funnel action of Installs, rather than optimize towards sign-up conversions that may or may not result in Installs.
Increased Collaboration & Aggressive Optimizations
We implemented customized in-depth reports for video and display creatives to streamline insights and recommendations to allow for quicker iterations from Sentry's creative team. In addition to creative testing, we made aggressive optimizations of ads, audiences, and demographics to pinpoint areas for expansion or exclusion. We also kept a close watch on Target Cost Per Acquisition (tCPA) of non-brand search campaigns, adjusting them frequently to maximize volume and efficiency.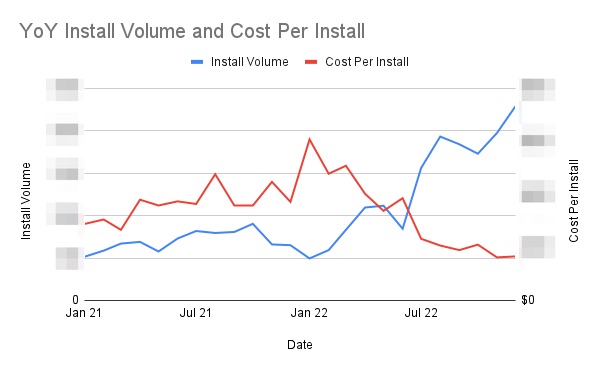 The Results
After launching these main initiatives in early 2022 and consistently refining them throughout the year, we were able to achieve the following results year over year:
Overall Install volume increased by 94%
Overall Cost Per Install decreased by 27%
Non-brand search Install volume increased by 22%
Non-brand search Cost Per Install decreased by 5%
Display Install volume increased by 580%
Display Cost Per Install decreased by 74%
Video Install volume increased by 270%
Video Cost Per Install decreased by 46%
Ready to see similar progress with your business? Let's talk!