Scoot
Maximize profitability while keeping the rider experience positive
Want to skip straight to improving your marketing performance? Set up a call today!
Client Background
Scoot is an electric scooter share company based in San Francisco and Barcelona. Scoot's service operates as a two sided marketplace, with marketing dedicated to increasing the number of active riders in order to match the total supply of available scooters. The goal with this strategy is to maximize profitability while also keeping the rider experience overwhelmingly positive.
Challenge
Figure out which channels work for driving efficient app installs and lead to new riders. Analyzing a combination of Facebook ads, Instagram ads, Google UAC, and Apple Search Ads to determine the areas where there was a need to cut back and which areas needed expansion, then focus on keeping channels efficient as they expand.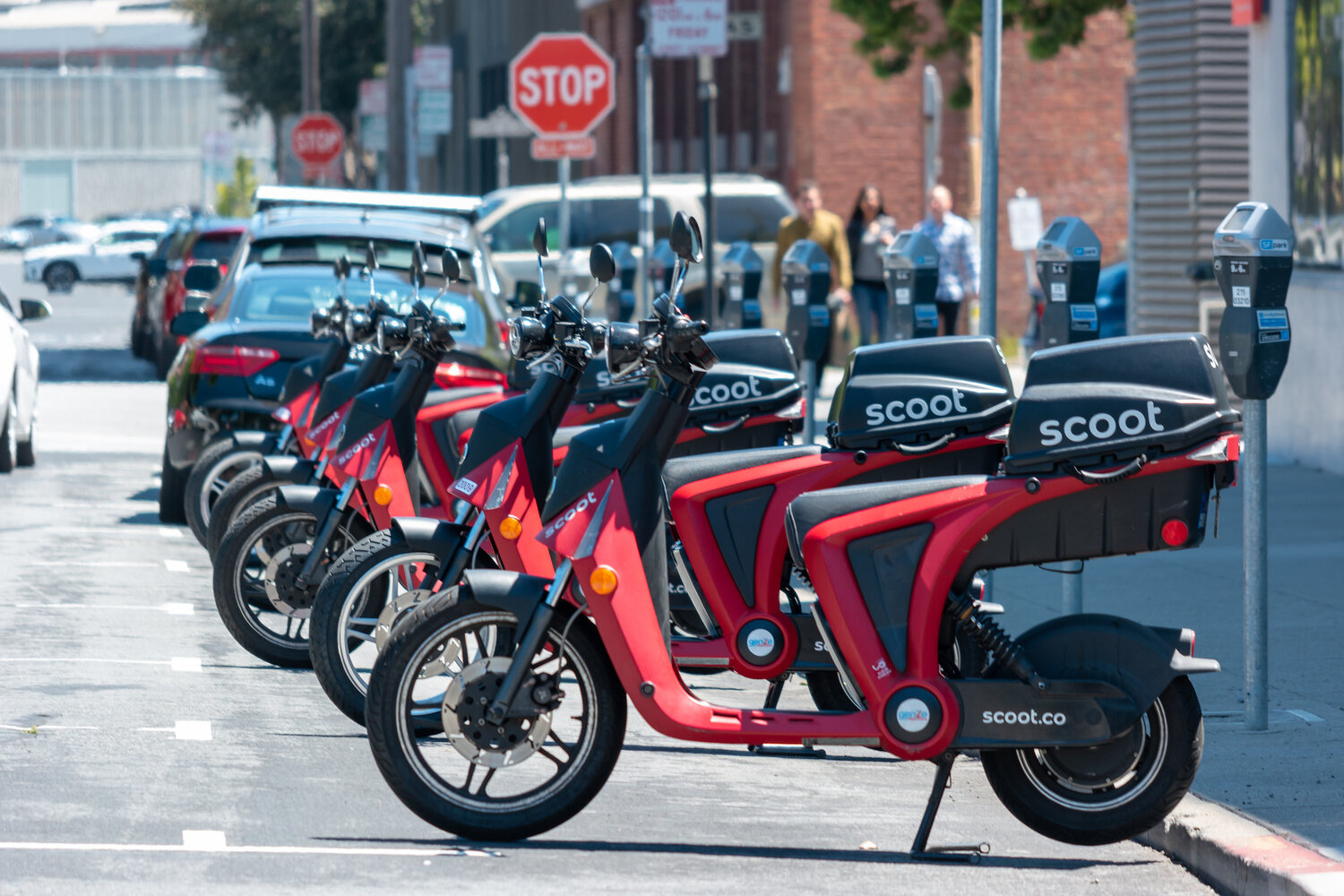 JDM Approach
We focused on identifying at a macro level which channels were most efficient, then digging in deeper to determine which portions of the each account were working efficiently and were deserving of expansion, and which we needed to improve or remove.
After that our focus was on how to effectively grow the channels that were more efficient to bring our overall cost per install and cost per first ride down.
Strategy
We found that within Facebook ads the audience network and Facebook mobile were underperforming, while Instagram ads were performing adequately. Google UAC was performing well, but with creatives and copy that were dated and in need of updates. Apple search ads were performing efficiently, but with very little volume.
We dramatically expanded on our keyword sets in Apple Search Ads and focused on bid adjustments to keep the total CPA down during the expansion. Within Google UAC we reworked and replaced all of our creatives, and replaced the lowest performing text idea copy with a new test.
Moved Facebook and Instagram ads into separate campaigns, and started running a series of messaging and targeting tests. Removed Audience Network and ultimately Facebook mobile feed ads, while expanding on our Instagram budget.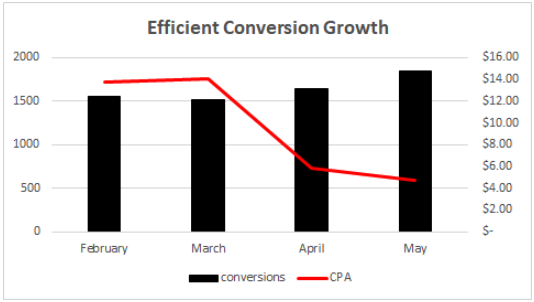 The Results
With a 58.9% drop in budget from March to May, the conversion volume went up 22.4%. During the first two months of working Jordan Digital Marketing we were able to drop Scoot's CPA by 66.3%.
After just two months, Scoot was able to completely change their marketing dynamics and reinvest much of their previous marketing budgets back into their business while we worked to keep marketplace dynamics fluid and maximizing profitability while keeping the rider experience positive.
Ready to see similar progress with your business? Let's talk!