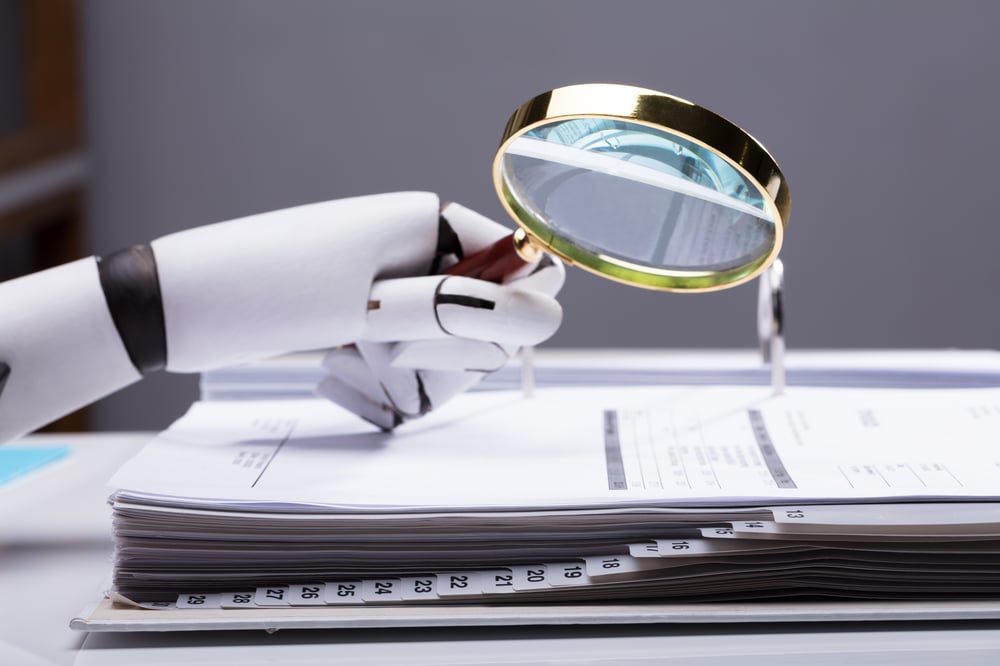 Ocrolus
SEO and content marketing strategy for an AI-Driven Fintech platform
Want to skip straight to improving your marketing performance? Set up a call today!
Client Background
Ocrolus is a New York City-based fintech SaaS startup that uses AI to automate the underwriting process for loans by automating credit decisions across fintech, mortgage, and banking. It analyzes documents and data and offers a fraud detection solution to help improve the loan decision process for lenders and financial institutions.
Challenge
As of June 2021, Ocrolus struggled to gain visibility over competitors in the industry landscape and lacked organic visibility in key product areas. Ocrolus sought a competitive advantage in the search engine results pages (SERPs) for many of their key product capabilities and non-brand industry terms and topics such as intelligent document processing and fraud detection. They also wanted to significantly grow their organic blog traffic and overall non-brand SEO footprint.
JDM Approach
After a thorough analysis, the JDM team focused on a few key product areas to help grow overall non-brand organic traffic and visibility.
Competitor Analysis
Which top competitors were outperforming us and where? What were they doing that we could do better? Where did we see content gaps? Finding the key product areas where Ocrolus could really shine and outperform competitors helped us define our pillar page and blog growth strategies.
New Pillar Page Content Strategy
Which content topics had the most opportunity as long-form umbrella content and could serve as a comprehensive overview of key product capabilities? Identifying topics that could serve as pillar pages and developing their topic clusters through topic and keyword research allowed us to build out a thorough pillar page strategy for each key topic area.
Existing Blog Optimization Strategy
Where was content underperforming, and where was the blog struggling to meet the needs and intent of our target audience? The JDM team identified low-performing content and content gaps through a content and engagement audit and built a corresponding content calendar for both new content creation and existing content optimizations.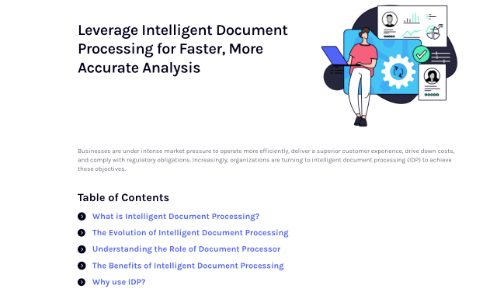 Strategy
Ocrolus engaged our SEO team after a recent full website redesign. With the fresh look and feel and restructuring of the new website, it was an opportune time to focus on growing non-brand traffic for their key product capabilities and use cases such as document automation and mortgage lending. As Ocrolus continued to launch new products and refine their use cases and ideal customer profiles, we shifted to an SEO and content strategy focused on new product capabilities such as intelligent document processing and fraud detection to own high-value SERP opportunities that reflected their current internal product expansions.

Working with Ocrolus' in-house marketing team, we focused primarily on growing the blog traffic and engagement by 10% each quarter and expanding top of funnel and middle of funnel conversion opportunities. We performed a blog content and engagement audit to identify low-performing blog content and topic areas we were not yet writing about. This helped us identify where we could improve existing content and where we had the opportunity to create new blog topics that matched our ICP's needs around document automation, fraud detection, and document processing in lending.

We also performed a competitor analysis on Ocrolus' top 3 competitors to identify areas of improvement for our key product capabilities such as fraud detection and intelligent document processing. We then created a pillar content strategy based on those main topics and related topic clusters that had the most opportunity for growth and traffic.

We focused the blog content strategy around fraud and mortgage specifically, targeting topics like loan fraud detection, how to spot fake bank statements, document verification, mortgage loan processing, and others. We created a robust new content calendar for new blogs and blog content optimizations, while also focusing on CTA/CRO blog strategies to drive more engagement in addition to traffic.

For our pillar page strategy, our pillar topics included product capabilities like intelligent document processing, fraud detection, and business process automation. Under each of these main topics, we created subpages that expanded upon each subtopic further and addressed long-tail keywords and other needs of the audience. We also followed this up with internal linking strategies and visual content ideation and production.

For example:




From June to December 2022, we published 10 new blogs focused on our identified target non-brand keywords and related topics and optimized 28 existing blog posts. We also published 3 new major pillar pages with 14 subsequent subpages that expand on each of the topic clusters identified in our pillar content strategy. We collaborated with the Ocrolus team to ensure topical relevance, accuracy, and brand voice.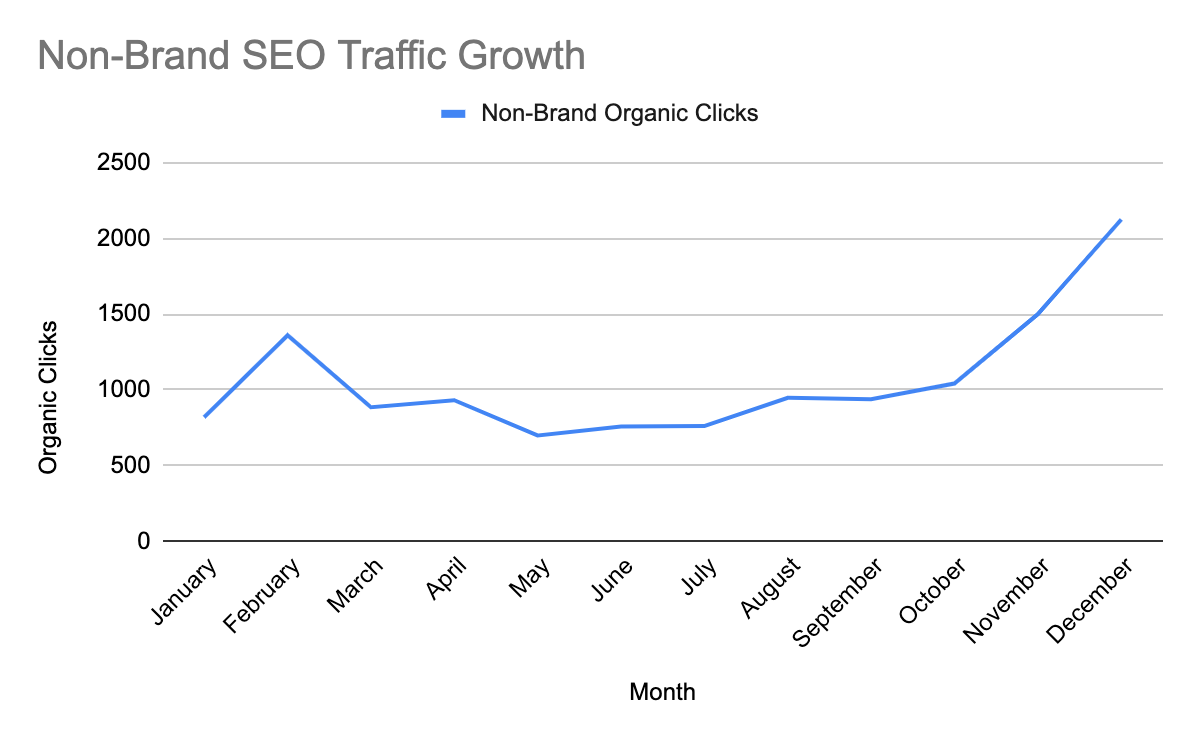 The Results
Just 6 months after launching our pillar page strategy and significantly ramping up our non-brand targeted blog production in the 2nd half of the year, we've seen the following results for Ocrolus:
153% increase in organic unique pageviews to the blog year over year
31% increase in non-brand traffic in the second half of 2022 compared to the first half of the year
44 new organic conversions from blog pages and pillar pages
79% growth in total organic ranking keywords year over year
Highest non-brand traffic months since campaign launch
Improved average position for multiple pillar page target keyword groups including:

Intelligent document processing (improved from 40 to 6)
Loan fraud detection (improved from 29 to 5)
Business process automation BPA (improved from no rank to 21)
Ready to see similar progress with your business? Let's talk!